New Day Auction Works On Display At Gagosian Gallery
27 October, 2011

Works from our New Day charity auction were finally unveiled recently with a preview at Gagosian Gallery. The preview featured all 21 works from 15 artists and lasted three days.
This was actually the inaugural exhibition for the gallery's new space at 980 Madison Avenue.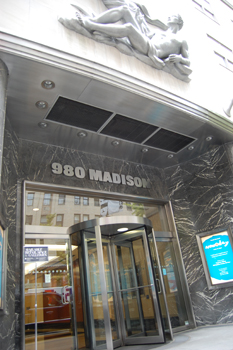 Guests began arriving from the moment the doors opened.With new works by several of the art world's top names,guests took in each piece with great interest.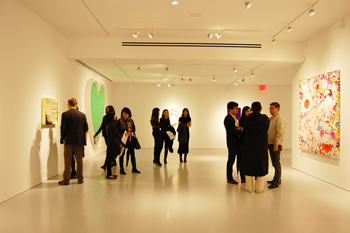 The entrance featured a video message associated with Ken Watanabe's web project kizuna311.
Mr. Watababe will also open the auction on November 9 with a special poetry reading.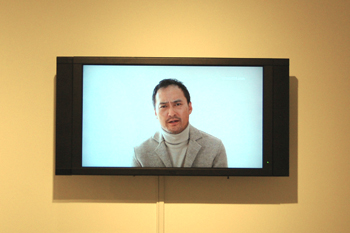 Artists Yoshitomo Nara, Aya Takano, and Mr. also joined us from Japan for the press preview on October 27.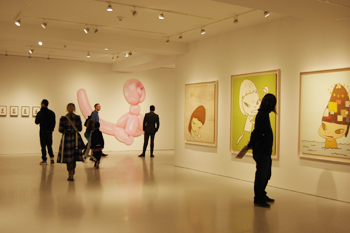 Budi Tek, a major collector from Asia, also paid a personal visit.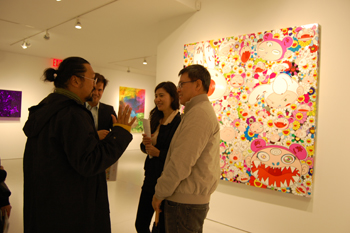 With the preview over, we now begin the final preparations for the November 9 auction at Christie's New York.
It has now been 7 months since we began the New Day project.
In that time, what started as an online call for artwork submissions has now grown to include the sale of charity posters and t-shirts, as well as volunteer activities in the disaster affected areas.
The damage left by the disasters is great and the rebuilding has only just begun.
However, with the help of Francois Pinault, and the many participating artists, we are proud to have received this chance to contribute with an art auction.
We hope you'll continue to provide the project your attention and support.
Preview Exhibition (Gagosian Gallery)
980 Madison Avenue, New York
October 26 ~ 28 10am ~ 6pm
Auction(Christie's New York)
20 Rockefeller Plaza, New York
November 9 9:30 am