Charity Poster Sale In Taiwan
25 March, 2011
For a period of four days from March 25 to March 28, a New Day Exhibition was held at Kaikai Kiki Gallery Taipei. Works from the contributing artists were printed on a4 paper and displayed at the gallery.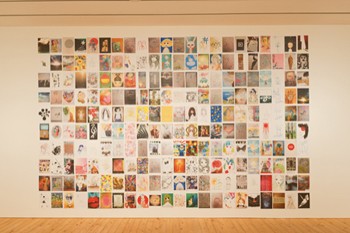 The event also featured the sale of charity posters produced specially for this day.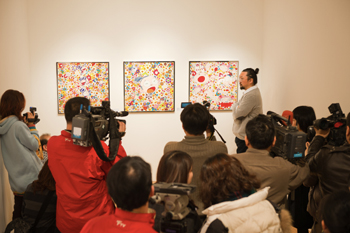 photo Hideyuki Motegi
All 300 sets of posters sold out on the first day, raising a total of 36,860,952yen.
Concurrent with the exhibition, we also held produced charity t-shirts, after being approached by the Taiwanese newspaper Apple Daily.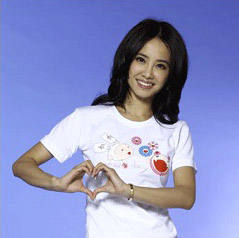 Assisting us with the promotion was the Chinese speaking world's top idol Jolin.
All proceeds earned from the sale of the charity goods were donated to organizations assisting with the relief efforts.