VOLTA7 International Art Fair in Swiss
13 June, 2011
Kaikai Kiki participated in the Special Projects section of VOLTA7 international art fair that took place between June 13 and 18, 2011.
VOLTA show official website
VOLTA7 show is one of the main interests of the international art fans pouring into the city of Basel, Swiss like in any other June.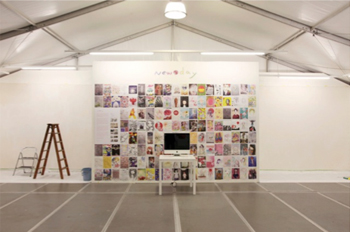 The central space of the gallery booth was dedicated to the New Day project. The initiative attracted more than 1,000 artworks from all over the world and 150 out of them were shown.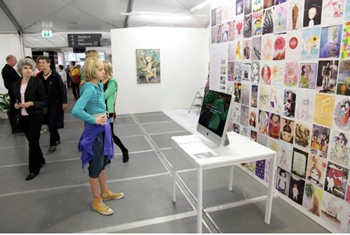 This monitor displayed a slide show of past New Day exhibitions and installations.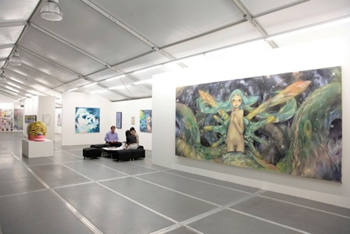 This work, painted live by Rei Tanaka during the New Day exhibition at Hidari Zingaro, was also on display.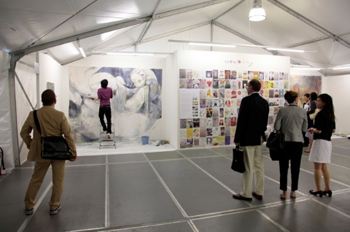 Over the course of the six day art fair, we were also treated to live painting by artists Gemi and Rei Tanaka. The booth was under constant attention from audiences of all ages and walks of life, providing the perfect platform for the New Day message.